Yesterday in a bored mood I decided to add Moo wrapper to the BOINC running on my Android telephone. The BOINC there had been without a project for a long time, and so it was probably time to try a thing or two, so I'd be able to help others with that knowledge.
Today I stumbled across something though that I cannot for the life of me explain.
Here's the thing...
According to the tasks on my phone, the deadline they have is set for Wednesday 16 December 2015, 04:41:43PM (one) and 04:47:24PM (four). So far so good, although why it needs to do the PM thing instead of show 24 hour notation as my phone does and the event log does... but that's probably a BOINC thing.
No, my problem is when I look on the web site.
Here those same tasks show:
17 Dec 2015, 15:41:43 UTC
(one) (or translated, Thursday 17 December 03:41:43PM) and
17 Dec 2015, 15:47:24 UTC
(four) (or translated, Thursday 17 December 03:47:43PM).
Before you say, yes Jord, your device does local time and the server does UTC times, I know that. But I'm in The Netherlands, one hour ahead of UTC,
not 25 hours behind
. Does the Moo server have a special kind of UTC? ;-)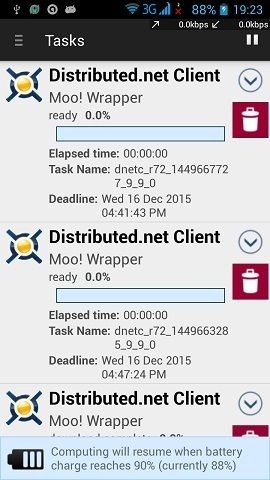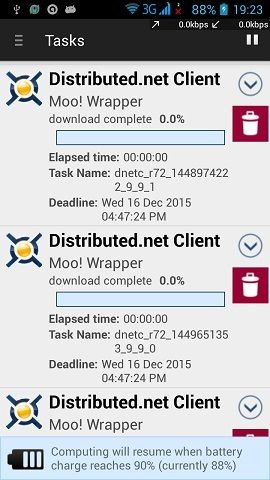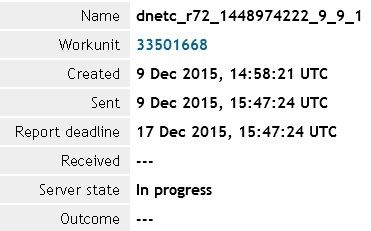 ---
Jord
Used to be a single voice that vanished in a crowd. Vague just like a distant sun when hidden by the clouds.
Found a way to surface and to speak my truth aloud. Be powerful. Stand fast and proud.